The previous Ste Victoire and Aix was just a quick afternoon thing.
This is the destination I'm aiming for, the real deal. The Gorges du Verdon.
On Monday evening I have dinner with some old friends, and cover as much ground as I could, tomorrow is going to be a long day on the bike, ~550km.
I end up finding a biker hotel around Manosque, 50km from the Gorges. Good enough.
Good enough, mostly because it dropped to 3 degrees and I don't like small roads at night, can't see shit.
Biker hotel means the bike had a garage to itself. Nice.
My accommodations aren't quite as stellar. Sure it's friendly, cheap for the area (only a million euros a night!) and has wifi, but also a tiny bed, smell of smoke and no soundproofing whatsoever. Makes for a short night. Plus, getting woken up at 8am by the maid's angry rants next door is less than ideal. How could anyone be so pissed at so many things and feel the need to talk about it for hours?
Anyways!
Dressed up, geared up, grab a few sandwich bites and I'm out of there.
Hit the road a bit. It's nice, I don't get lost. The night has left wet patches all over (despite the lack of rain), quite disconcerting. I take it easy.
Soon enough, I reach the entrance to the Gorges, Moustiers. Note the church nestled in the cliff. Yeah, you'll have to click the picture and see it full size. In the shade. Yep. There. Good.

As the road climbs a bit towards the so called right side (aka, the north side), I finally get a nice view of Lake Ste Croix, famous (or maybe not?) for its turquoise color.

Now forgive me for not taking pictures on the north side, but the road is twisty, I'm alone on it … and I just don't like you all enough to stop all that much. Deal with it.
So this is the other end of the Gorges, where you can cut across and reach the south route. It's not the usual postcard shot with turquoise waters, but it's damn nice. I'm quite surprised to see so many sheep farms. Apparently that's what people do here in the off season. Grow sheep and cheese. Although I didn't see a lot of sheep. So I suppose they just grow cheese.

This is called the Point Sublime. Aptly named, for various reasons. There is a 10min walk to said point, and I'm quickly reminded how useless leather bike gear is for hiking. It doesn't take long for me to work up a sweat.
Now I'm all alone in the middle of nowhere. As I'm walking through the bushes, I keep hear strange noises. I stop, they stop. Ok, I'm about to get attacked by a psycho. Or a wolf. Or a bear. Or a dragon. Or all at once. Start walking again, noise resumes. Aliens. I lean forward slowly … *squeeeeeeeeek*. My damn riding boots! Turns out, they squeak and groan and click when I walk. Stupid things.
The views are nice, looking South where the river carved the cliffs.

Looking east.

Now it's pretty and all, but don't miss a step. That would be bad.

Looking South again, with the bend in the Verdon river as it heads for the more renowned/touristic part of its journey. We'll get there in a bit, hang tight.

The road awaits, snaking its way along the river.

Now when I say along the river, it's really along the river.

Find Waldo. Hint, it's halloween and Waldo is disguised as a 1098.

Actual color of the water. Also explains the name. Verdon, from the latin viridum, greenery. Makes sense? Of course it does.

The road is quite literally carved into the rock face.

And just keeps on hugging the river and cliffs.

Woohoo! Sun just a few hundred yards away!

And yep, soon enough I'm out of the canyon itself and climbing. I like that. More sun, more views.

Beauty shot! Bike doesn't even look all that filthy! Luggagery is absolutely mandatory to smuggle croissants and cheese and bread.

More views! It was damn windy and dry. It looks pretty, but keep in mind this is almost December, not exactly warm.

After climbing a fair bit, we're now on top of the cliff on the south side of the river.

Little wall big drop. That's right, you can't see the bottom. And I was standing on the roof of a restaurant (thankfully closed).

I hear the crowd of one viewer not really wondering what's at the bottom we can't see. The question shall now be answered. More pretty river-based carvings and meanderings. As previously mentioned, it's a long way down.

This is another view. Still a long way down. Also, restaurant I climbed on top of just earlier.

How did I get in a position to snap that picture you ask? Here. Top right of the cliff, the squarey thingie? They call it the balcony, for obvious reasons.

Some more climbing and I'm in the sweet spot of the canyon, shall we say. This is where you're up high and the views are alright. No. Alright is not the word I'm after. Stunning. Yes. That. The sun setting is just brushing along the landscape, brisk foggy winter air in the distance. This is downright beautiful. I advise you view this particular shot in all its full resolution glory.

The trusty steed. I stop so often for pictures I just don't bother shutting it down anymore. For fear of flooding it (it does that, don't ask how I know), draining the battery … and to keep the seat warm. So it just idles about.

I think this counts as upskirt? I can't come up with a good wood related joke, sorry. Anyways. Tree upskirts. The next big thing in Japan, I'm sure.

I haven't stopped climbing for quite some time now. Temps have now dropped well under 10 degrees, oscillating between 6 and 8. Notice the red speck.

As beautiful as this is, I'm … errr … how shall I put this elegantly? … soiling my underwear. Yes, that's accurate. The road is snaking intensely and unpredictably, it's wet, covered in leaves, I have a 1200m drop to my right with a useless railing that I can easily slide under, I haven't seen a soul in hours, and it's not exactly a forgiving bike. So yeah. Focus maxed out, mental stamina decreasing fast.
I lose the front end at some point. No crash because I'm that good. Ah! Actually, I was going so slow that it was no big deal. I suppose it was wet packed leaves? Just a slip, foot down (see? that slow!) and "well, that was unpleasant". I keep going along, more mindful of those goddam leaves.
This picture is quite a good indicator of my mood at the time. Dark, exhausted and on the brink of annihilation. Ok, maybe not that last one. But every photo break was welcome.

But there's an extra surprise in store. This shit. That's right, ice!!! Now France, I don't know how you do your temperature thing here, but in the real world water freezes at 0, not 8 like my dash was indicating. I stopped on it very carefully for a picture, and wouldn't you know it was slippery as all hell. I could barely get the kickstand out and my bum off the bike.

So ice on the road. Look right, this. Long tumble down. Great.

Thankfully, it was only a small patch of ice, on the very edge of the road there was a somehow clean couple inches, enough to go by. This is only hitting me now, but had there been more ice after this patch… I wouldn't have had enough gas to turn around. Hindsight adventure FTW.
For the really curious factual individuals who must absolutely know why there was ice by 8 degrees. This was 1200m high, and the previous night it was 3 degrees at sea level. At that altitude it probably froze overnight and since it got no sun during the day due to orientation, it never got a chance to thaw. Satisfied?
The road keeps climbing, I encounter a few more ice spots here and there. And the end of the canyon is near. The late afternoon sun is hitting it gently. It's very pretty.

After a while, I finally come back down the mountain, towards the lake, I finally relax significantly. The scenery doesn't get worse though.

Finally, I'm by the lake. It's warm I'm all alone, and can actually ride all the way to the beach for some rest and chocolate noms. I take pictures of the bike, again. Deal with it.

As I'm sitting around, white dots come towards me on the surface. "Oooooh, white … things. They must be swans!"

"Oh, you're not swans … or really crappy ones. Probably ducks? I didn't even know white ducks existed. Lemme take a picture, duckswanwhateveryouare"

As I take that picture, all hell breaks loose and the demons are unleashed. Mom and dad crapswan are not pleased and go nuts. Did you know crapswans hissed? Well I know. THEY'RE COMING FOR ME!

OH SHIT OH SHIT OH SHIT OH SHIT THIS IS HOW I DIE! RUN RUN RUN

I got chased off a beach by 2 fucking chicken with webbed feet, while wearing all the armored bike gear. *facepalm
It felt like a combination of this.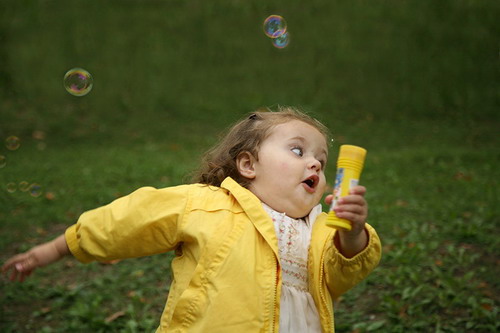 And this.

I retaliated though, as I left I gave them some sweet Termignoni rumble. Fuck you, chicken swan duck.
After coming back to my senses, I decide to tempt fate once again, and stop at another lakeside spot. It's much more peaceful. This is where the Verdon river meets the Ste Croix lake.

Still looking surprisingly clean.

Turquoise waters! For real, not even photoshopped!

Last shot as I'm leaving. I still have a long ways to go though.

I start by taking secondary roads, but it's dark, they're crowded and I'm just not liking any of it. Hop on the highway, I still have 300km to do get home! I wish the tank bag wasn't in the way, I can't really tuck my head properly. 30mins, I'm covering ground at a good clip … it starts raining. Raining so hard I can feel the droplets hit me despite the thick jacket! Rain didn't stop until 10mins from home.
Beautiful day for sure, but mentally taxing. I'm dead. Plus I got killed by ducks. Need some rest.
Getting close to 20,000km too. Worth celebrating.